By Cheryl Otstott, Social Media Project Manager, Forums and At Your Service Blog at Xerox.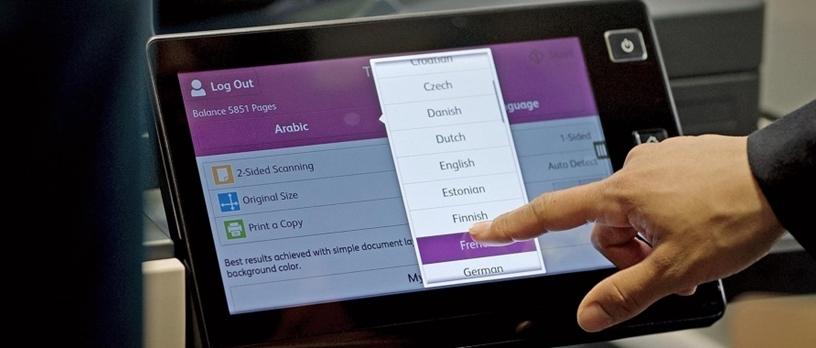 Work is becoming increasingly global and the need for translations has increased. The Xerox Easy Translator Service translates to 35+ languages.
Xerox Easy Translator Service is a cloud translation service. Think of the projects you could complete for your business or for your customers. The Xerox Easy Translator has several levels of translation, ranging from scanning in a document to a Xerox multifunction printer and receiving a translation printed out to the highest level, which is a human, word-for-word translation.
Your Xerox multifunction printer with the Xerox ConnectKey technology can provide draft translations of a hard copy document using the app available in the Xerox App Gallery. Results of the translation can be received as an e-mail and/or printout of your translated document.
You can find a list of the compatible machines on the Xerox Easy Translator Service Web site; just click or tap the Compatible Products bar.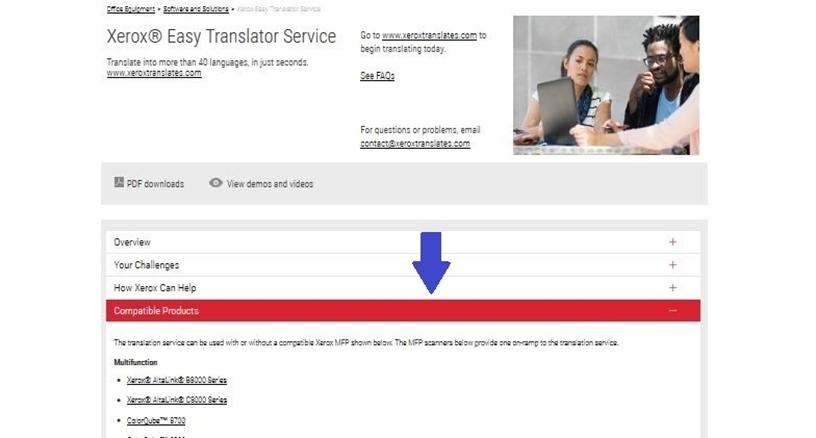 The Xerox Easy Translator mobile app enables instant and secure draft translations using your mobile device. All you have to do is photograph the hard copy document and select the language. The mobile app is available in the Google Play Store and the Apple App Store.
I have included a video that shows a real world use of the Xerox Easy Translator Service on a multifunction printer. An interaction that could have ended badly is helped by the use of the instant translation on the multifunction printer. This is just one of many practical, real world applications for the translator app.
Other videos about translation are available on the Xerox YouTube channel. Simply search on "translate".
If you are interested in this service, check out the Xerox Easy Translator Service site, the brochure for the service, and/or the Xerox Easy Translator Service registration/login site. The registration site has information on the different translation services available, pricing and all the information you will need about languages available, document formats, payment methods and so much more. Support for the product is available on the site as well as through e-mail.
So now your Xerox multifunction printer can potentially copy, scan, fax, print and translate!