Over the last few weeks, we have talked about the Xerox ConnectKey, EIP Extensible Interface Platform, and the Xerox App Gallery. Many features and options are available to help you keep up with the fast-moving business world that is increasingly moving to mobile- and cloud-based processes.
These options and features help your Xerox product become more like an office assistant, helping you save time. I think it is time for a little interactive interface demonstration.
If you click on the picture of a Xerox multifunction printer interface below, it will open a user interface simulator. The simulator may take a little bit of time to display, depending on your network and Internet speed. Once the simulator has loaded, you can look at some of the features and options available. Press the buttons and review the screens to get familiar with some of the possibilities that may be available to you.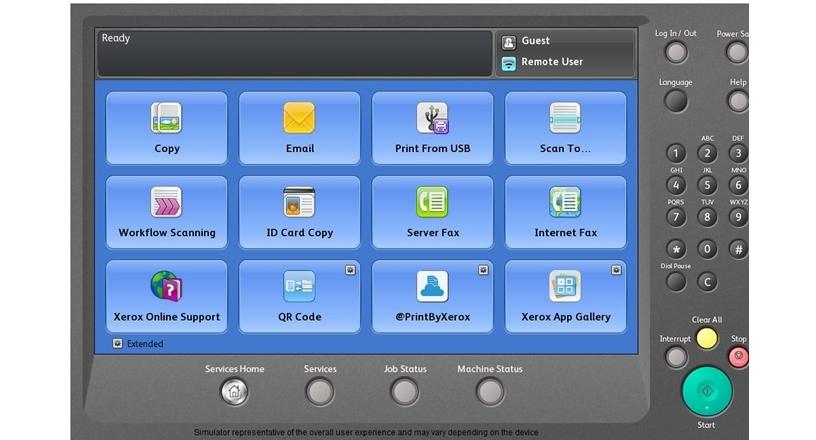 For the AltaLink interface simulator, click here.
These simulators are usually available on the product page under the 'view demos' or 'view demos and video' tab. The interface simulator is a great way to explore the possibilities and learn more about what is available for your Xerox product. The interface simulator can also help you train new operators on how to use the printer.
The actual user interface on the printer is common to all ConnectKey-enabled multifunction printers, AltaLink and VersaLink printers. With the printer interface, you can reorder supplies, create a single-touch scan button that will begin an entire workflow for document distribution and archiving, access the Xerox App Gallery App so that you can use apps to connect to the cloud, use mobile printing with your mobile devices, and so much more.
You can find more information about the advantages and uses with ConnectKey on the ConnectKey Web site and support site.