By Cheryl Otstott, Social Media Project Manager, Forums and At Your Service Blog at Xerox.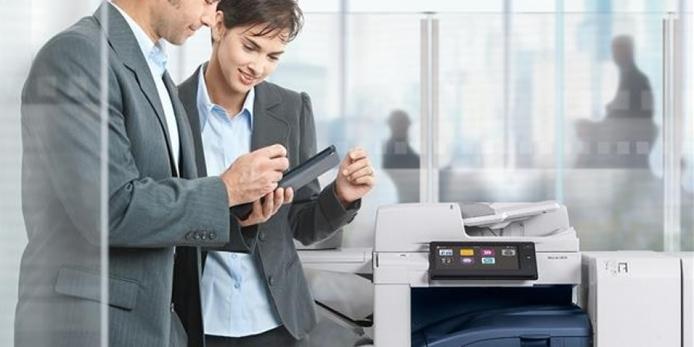 There are several methods of accounting that can be utilised with Xerox devices and printers. All of the accounting methods help you to track and/or restrict usage of the printer. Accounting also helps you to control costs. The available accounting methods vary by printer; they may come with the device or they may be available as an option depending on the printer you have.
Please review the online support for your machine to find out what accounting methods are available to you. Navigate over to the support page for your machine and search on the word "accounting".
Xerox Standard Accounting (XSA):
Xerox Standard Accounting (XSA) tracks the numbers of copy, print, scan and fax jobs for each user. You can set limits to restrict the total number of jobs by type that a user can produce. You can then generate reports listing usage data for individual users and groups, says Cheryl Otstott, Social Media Project Manager at Xerox.
When XSA is enabled, users must log in to the printer before accessing services. They must also provide their account details in the print driver before printing documents from a computer. The XSA feature is mutually exclusive from any other accounting feature. If XSA is enabled on the machine, the Auditron, Network Accounting, or a Foreign Device Interface cannot be enabled.
The maximum number of unique XSA user IDs vary depending on the machine. XSA settings and account data are stored in the printer. We recommend that you use the cloning feature to regularly backup the XSA settings. If XSA settings are lost or deleted, you can restore them using the cloning backup file. You can read more about Xerox Standard Accounting and see what machines support XSA by following this link to the product brochure.
Network accounting:
Network accounting allows you to manage printer usage with detailed cost analysis capabilities. Print, scan, Internet fax, server fax, and copy jobs are tracked at the printer and stored in a job log. All jobs require authentication of user ID and account ID, which are logged with the job details in the job log. Users are prompted for accounting information when submitting jobs to the printer. The job log information can be compiled at the accounting server and formatted into reports.

Accounting using auxiliary access device (foreign device interface):
You can configure the printer to use an auxiliary access device for accounting. Before you begin, purchase and install the Auxiliary Interface Kit.
An Auxiliary Interface Kit, or a Foreign Device Interface Kit, is a third-party access and accounting device. These kits, such as a coin operated printer accessory or a card reader, can be attached to the printer. Installation instructions are included with the Foreign Device Interface Kit.
Auditron (available on legacy devices):
Auditron tracks usage on copies and, on some machines, it tracks prints. The Auditron is used for tracking and billing purposes. Auditron is a built-in feature on several models of multifunction devices and printers. If the Internal Auditron is enabled, a personal numeric password must be entered before copy jobs are started. On completion of the session, you must log out of the Auditron. This enables logs to be kept of jobs so that, for example, costs can be charged to different departments or customers. Limits can be set on the number of impressions allowed by each account holder.
Review the options available for your product and decide which accounting system will work for your business processes. You can find more details on the support pages for your device. You can also ask questions concerning accounting on the Xerox Support Community Forum.